journalist, author and poet. Heise has written several plays, including: ALPHONSE: A ONE MAN PLAY IN THE WORDS OF
IN HELL (with his son, Dan), THE SONGBIRD OF THE WOBBLIES (a musical produced by the Writers Bloc Fest) and AUNT ELLA STORIES (based on his award-winning book of short stories, for which
J.M. JOHNSON
was a longtime ensemble member of TinFish
Theatre in Chicago, and h
e contributed several one-act plays, usually creepy ones, to TinFish's repetoire. He (along with his wife Gillian Gibson) also did sound production, including original music, for several shows in Chicago theatre over the years, including the critically acclaimed play
The Rape of Nanking: According to Minnie
at the Chicago Cultural Center.
JOAN KUFRIN Playwright Joan Kufrin is also a freelance journalist who has contributed to Chicago magazine, Chicago Tribune Magazine, New York magazine, New York News, The Saturday Evening Post, the Christian Science Monitor, and the Miami Herald). She is also the author of two books: Uncommon Women (Interviews/profiles with artists Gwendolyn Brooks, Maria Tallchief, Julie Harris, Sarah Caldwell, Mary McCarthy, Roberta Peters, Alice Neel, Eugenia Zukerman and Mary Lou Williams) and Leo Star-Reacher, the biography of adman Leo Burnett. Her play Dinner at 1800 Hours was a recipient of a 2007 State of Florida Individual Fellowship ($5,000) in playwriting and an Oxford International Institute for Documentary and Drama in Conflict Resolution (OxDocs) 2008 prize.
Available Plays:
Dinner at 1800 Hours, Drama, 3W/3M
Here Lie the Demons, Drama, 4M/2 W with doubling
The Messenger, Comedy, 3W/2M (this play is available from Dramatic Publishing, www.dramaticpublishing.com)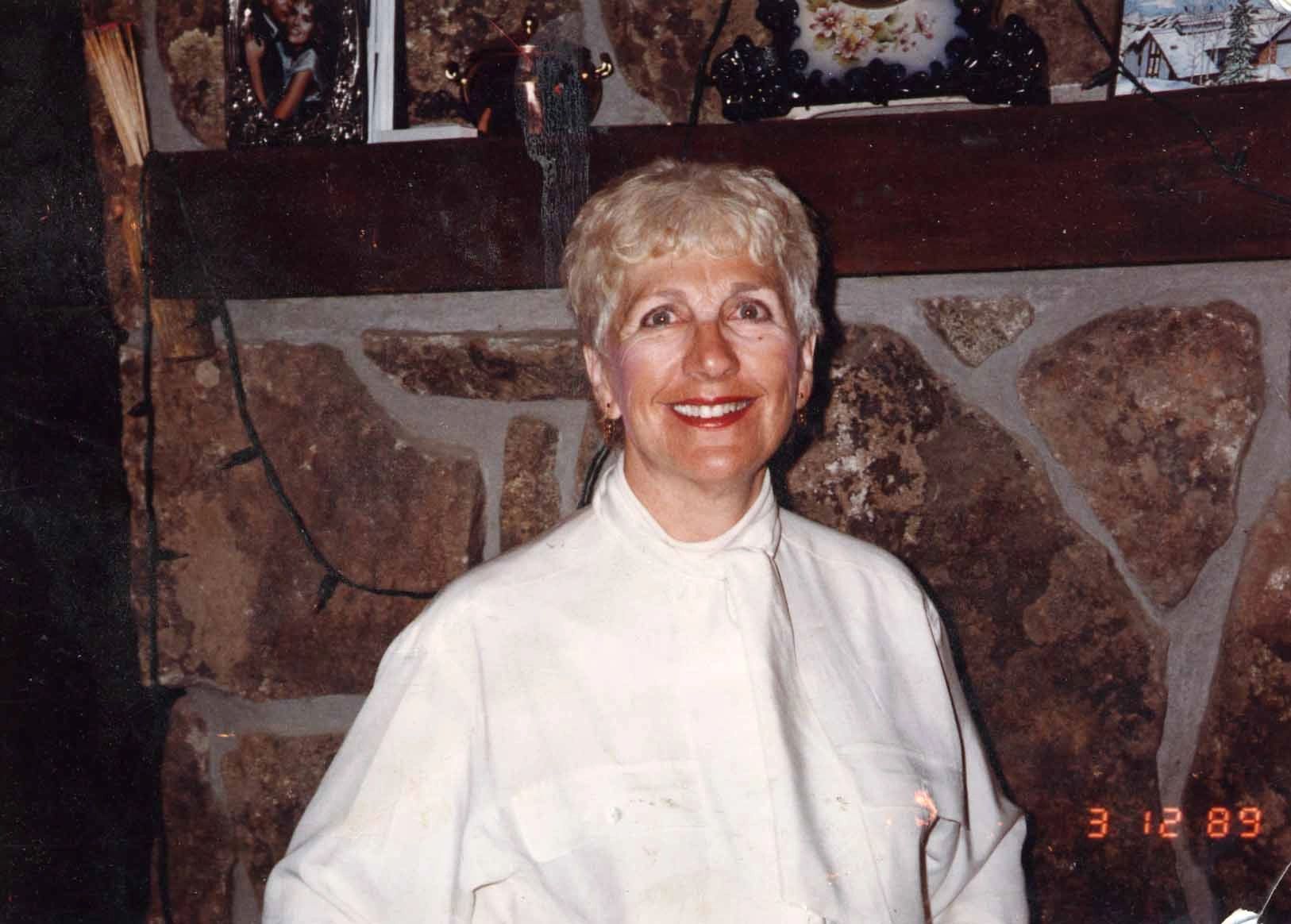 BEVERLY WILENS ROSEN has had her prizewinning play I'm Near Niagara produced at the Playwright's Center in Chicago, the Colorado Mountain College, and the Snowmass Repertory Theatre. Her play I Owe You a Lullaby received a staged-reading at the Boxer Rebellion Theatre in Chicago. Her short plays were selected for three of the Circle Theatre New Festivals and five of the Northlight's Open Door Ensemble Festivals..
Available Plays:
When The Bough Breaks, Comedy, 3W/4M
I Owe You a Lullaby, Comedy, 3W/4M
An Evening of Short Plays, Comedies, 4W/3M


PHILIP SEWARD lists among his operatic and musical works, Nimue (premiered 2007 in Edinburgh, Scotland), Downtown (2007 at Stages Festival in Chicago), Sincerely Yours (2003), Juan Peron's Hand (2002) at the Northtown Arts Center; Les Dames à trois...et piano, developed with singers Natalie Arduino, Amy Becker and Patrice Boyd (2000) at Theatre Building Chicago; High Fidelity (1998) Chicago Humanities Festival and (1999) Merkin Hall in New York; Spreading The News (1998) at North Park University; Hans Brinker (1994) at Theatre Building Chicago which was also a recipient of several Jeff Citations and an After Dark Award. Commissions include the youth operas African Stories (2007), A Noteworthy Tale (2002) and Stone Soup (2001) commissioned by Lyric Opera of Chicago (which have been performed across the U.S. and Canada); Blessing (2003) for the Lira Chamber Chorus to celebrate the 25th Papal anniversary; Psalm 8 (1997) commissioned by the Lyric Opera Chapters Executive Board as a musical memorial for former Artistic Director, Ardis Krainik. He is currently an Artist-in-Residence at Columbia College of Chicago.





TARA SPARKS earned a BS in Motion Pictures Writing from the University of Miami. She is also a graduate of The Second City Training Center where she co-wrote and produced the sketch comedy revue, Let's Call It Ralph. Besides making people laugh—mostly with her—she's currently finishing up her Master's in Written Communication at National-Louis University.
ZIPPORAH PORTON received her MFA in Playwriting from the University of Southern California School of Theatre, where she studied under Velina Hasu Houston and Oliver Mayer. She has had her plays performed in Los Angeles, Princeton, N.J., and Australia. Her play Breakfast was voted Best One-Act 2000 by the Internet Theatre Bookshop and was published in an anthology. When not writing plays, Zipporah is a full-time online writer/editor for an educational content company, a freelance writer, and the Illinois basketball correspondent for Aerys Sports. Visit zipporahporton.com for more information.
Available Plays:
"Breakfast", One-act drama, 3W/4M
Faith and Family, Drama, 4W/2M
Three, Drama, 3W/1M

ZAN SKOLNICK is a prize-winning playwright, recently retired from a career in advertising/marketing/video producing to focus on theatrical opportunities. Stylistically he looks for humor in serious situations and likes to push the theatrical envelope in a variety of sometimes fused genres. Local productions of Skolnick's comedies AND PUPPY DOGS' TAILS set box office records in two separate Playwrights Center productions. GOD HELP THE RABBI did the same in three separate Chicago area productions. DOWN FROM THE HILL, a reverie about a man mourning himself after a heart attack, won plaudits from the Office for Advanced Drama Research at the U. of Minnesota. A PRIVATE AUDIENCE won 1st prize in the 2008 play- and screen writing competition of the Oxford International Institute for Documentation and Drama; AUDIENCE relates the diplomatic struggles behind the Vatican's recognition of the State of Israel and Pope John Paul II's visit to Jerusalem. Other awards include a Fellowship to the University of Wisconsin's Midwest Playwrights Lab for BASEMENT, a drama marking the initial fragmentation of America's middle class; finalist honors for UBU-JARRY, an epic about the world's first absurdist playwright, and dozens of national awards for documentary videos for local and national philanthropies.
Available Plays:
Tzigane, Comedy, 2M, 1W, minimal set.
Another Menagerie, Drama, 3W, 1M, unit set.
Adoration of Vladimir, Drama, 7M, 2W, with doubling. Minimal set.



BILL TEITELBAUM Formerly a writer-producer-director of documentaries and commercial films, Bill's plays and short stories now appear regularly in journals such as the Louisville, Oregon and Pacific Reviews and anthologies such as The Art of The One Act. His awards include a Best of The Net citation, and his short play, "The Raft," was the lead-production of Denver's Bug Theatre New Playwrights Festival. Contact: Teitelbaum1@Aol.Com.
Available Plays:
I-Trouble. Comedy, 1M/1W
Rooms Cut in Cliffs. Comedy/ Drama, 6M/4W
Kings. Comedy/ Drama, 3M/4W



Born in Chicago, JUDY VERAMENDI studied for years in Argentina and Spain. She graduated from the University of Navarra in Pamplona with a thesis about Delmira Agustini. Author of more than twenty books of legends, short stories, and textbooks, Judy received an MFA in Fiction Writing from Columbia College, where she also has taught. She was awarded a Fulbright Senior Scholar grant to research Agustini, which resulted in the creation of her first play and novel, The Empty Chalices. Subsequently she received a follow-up Fulbright and two Illinois Arts Council grants to attend productions and book launches of her play and novel in Uruguay (2003) and Argentina (2004). The U.S. premiere in both English and Spanish took place at the Aguijón Theater, Chicago, in Spring 2003. She has had two productions in association with the Next Theatre (Evanston): The Empty Chalices (2005) and Hall of Hungry Ghosts (2007), her second play about the dirty war in Argentina and a missing family. (www.judyveramendi.com)
Available Plays:

The Empty Chalices, Drama, 3W/4M.
Hall of Hungry Ghosts, Drama, 4W/4M
The Rabbi's Daughter and the Runaway Irishman, Drama, 4W/4M


TERESA VERAMENDI studied writing, acting, and directing at the Piven Theater Workshop, the Atlantic Theater School and the Playwrights Horizons Theater School. A graduate from the Tisch drama department at New York University, Teresa received her Masters in Performance Studies at NYU this year. She has performed in two Off-Off-Broadway original productions, for which she also played the role of contributing writer. She is currently researching and writing what will be her fifth original theater piece and her first book, Vincent's Yellow, which centers on her relationship with Vincent van Gogh (vincentsyellow.com). Teresa is a regular collaborator with her mother on various works, including The Empty Chalices and The Hall of Hungry Ghosts, and is very excited for their first staged reading of their latest project!
Available Plays:
Vincent's Yellow, Drama, 3W/2M



TOM WEBER is the author of Sapiens, Erectus, Whatever, a scientific comedy; Gumbo, a historical comedy; La Fille Evoluée, a musical for young performers, with composer Ilya Levinson (reading by Association du Bas-Rhin, Strasbourg, France); New Releases, a multi-media comedy; two multi-media dramas commissioned & produced by the Art Institute of Chicago: My Walls, (authorized by the estate of Marc Chagall) and A Bed beneath the Stars (about Van Gogh); Moon of Grass Appearing, a political drama (reading by a Sioux cast organized by University of Nebraska); Master of Palestine, a historical drama, and The Board of Directors, a family drama (reading at Manhattan Class Company, New York.) For the Société des Auteurs et Compositeurs Dramatiques Tom translated the comedy Le Moulin Zinzolin by French playwright Sylvie Chenus, as The Lost Paradise Club. For Canadian director and screenwriter Yves Simoneau, translated his screenplay Anna et le monstre, as Her Own Monster. Tom studied playwriting, dramatic literature and theatre history at Yale School of Drama while studying French literature and creative writing at Yale College. He makes his living as a translator.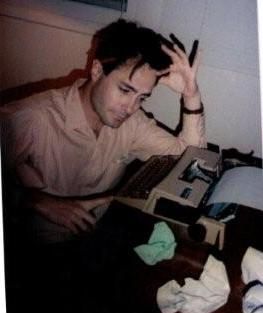 LES WHITE Les White is a writer living in Chicago. His plays have been staged or read at venues such as Writers Bloc, Circle Theatre, Chicago Dramatists, Clothesline, Theaterles, and the Edgewater Cafe. Plays of his include Pass the Love, Market Makers, Hymieyenkel in the Golen Heights, You Must Be Missing Me, and Cabanas. His one man show, All Washed Up: The True Story of the Woman who Invented the Soap Opera and One Man's Search for a Job, plays periodically. Les also has been published in periodicals such as The Common Review, Magazine of the Great Books Foundation, Chicago Quarterly, Journal of Adlerian Psychology, Psychological Fingerprints, Jump Cut, and Los Angeles Reader. He has won awards from the Illinois Arts Council, the New York Dramatists Guild, and the Chicago Film Festival. He also is a clinical psychologist and faculty member at Harold Washington College in Chicago.
Available Plays:
Love Me, Drama (4W, 3M)
Hymieyenkel in the Golan Heights Comedy, (2W, 3M).
All Washed Up: The True Story of the Woman who Invented the Soap Opera Industry and One Man's Search for a Job, Comedy (1 role, unisex)